As a knowledge institute, Leyden Academy conducts scientific research on various topics focussed upon vitality and ageing. We believe that it is important that the knowledge we gain, finds it ways into the daily lives of the elderly. How can scientific insight be applied in practice and how can we maximise added value for the elderly, and for society? The team of Leyden Academy is involved in various projects and programmes, we develop concepts and submit them to be embedded into blueprints and training materials so that our partners can use them on a broader scale. Finally, we contribute our vision and insight to educational programmes for various audiences. All our activities align with our three focus areas.
Team
The social issues that Leyden Academy wants to contribute to, require a multi-disciplinary approach. For this reason, our team reflects the necessary diversity: doctors, physical scientists, social-cultural anthropologists,  psychologists and communication specialists. A brief introduction of our team members and their area(s) of expertise can be found here.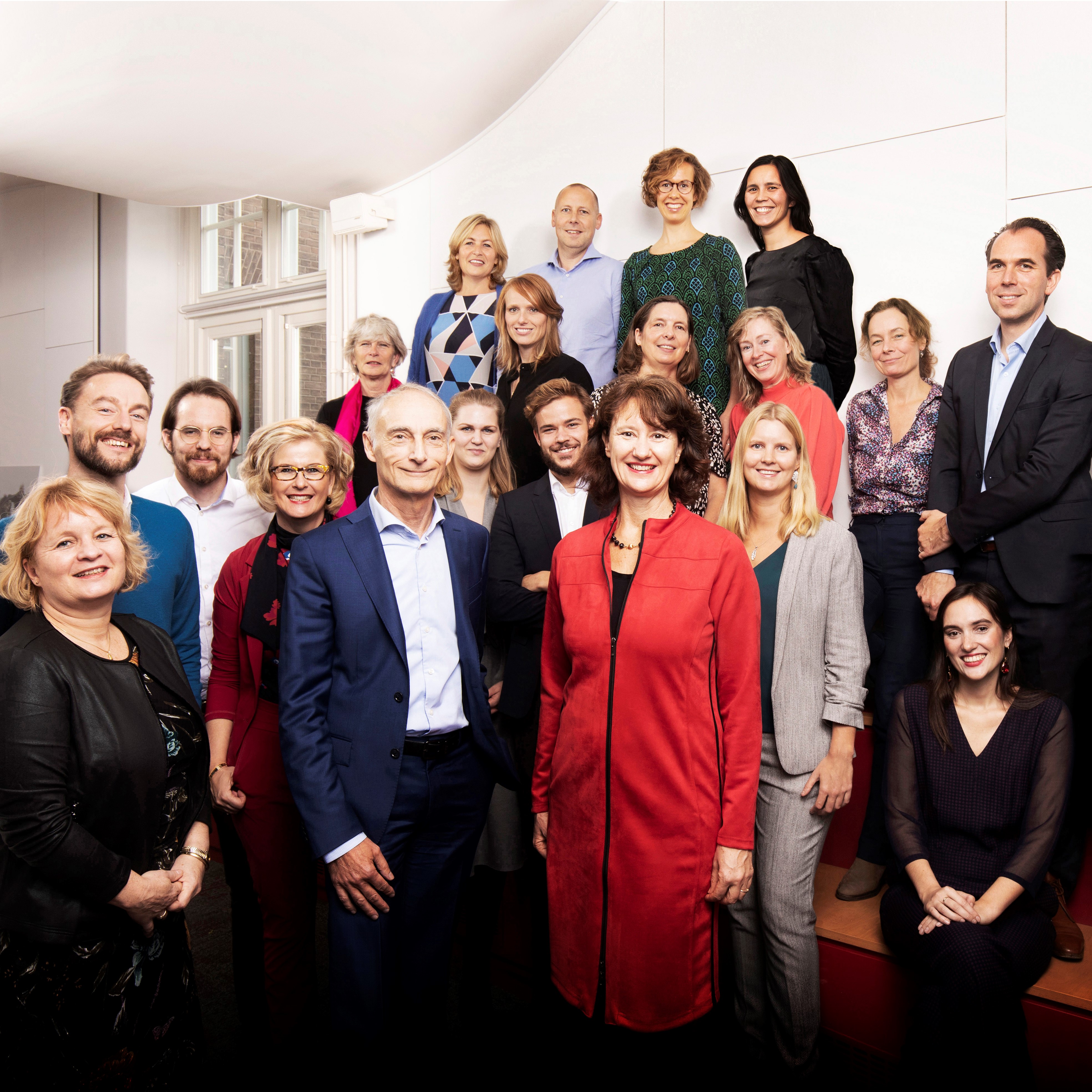 In the picture (from front to back, left to right): Daniëlle Swart,  Joris Slaets, Marieke van der Waal, Rhea Breedveld, Niels Bartels, Frank Schalkwijk, Ellen Plasmeijer, Miriam Verhage, Paul van de Vijver, Belia Schuurman, Ineke Vlek, Josanne Huijg, Jacqueline Leijs, Marie-Louise Kok, Antoinette Reerink, David van Bodegom, Yvonne Schinkel-Koemans, Lex van Delden, Anne Annink and Jolanda Lindenberg.
Not included in the picture: Albert van Duijn, Nina Conkova, Sanne Schweers and Jan Ravensbergen.

Board of management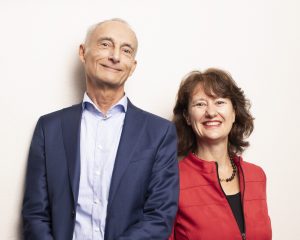 The members of the board of management of Leyden Academy are Prof. Joris P.J. Slaets and Ir. Marieke A.E. van der Waal.

Supervisory board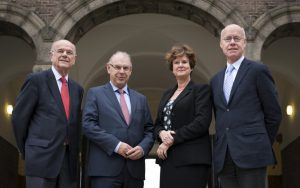 The supervisory board of Leyden Academy consists of (from left to right): Mr. Jos W.B. Westerburgen, Dr. Wim M. van den Goorbergh (chairman), Prof. Marianne de Visser and Ir. Boudewijn F. Dessing.
Not included in the picture: drs. Mark Janssen (member since November 2017).