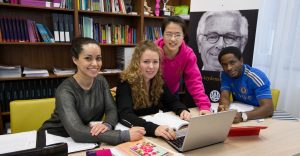 From March 19 to June 25 2020, Leyden Academy organises the Honours Class Innovating Health and Well-being through Entrepreneurship in close collaboration with Leiden University and PLNT Innovation Centre in Leiden. The Honours Class is part of the Master Honours Classes, extracurricular courses for talented master students that tackle complex scientific and social issues in an interdisciplinary manner.
During the course, students form multidisciplinary teams to work on innovative business ideas to address challenges in the area of health and wellbeing. These challenges will be provided by profit and non-profit organisations, such as insurance companies, pension funds and local government. The teams are expected to create viable lifestyle solutions that contribute to health and wellbeing while using methods such as co-creation, design thinking, and rapid prototyping.
For more information and registration, please visit the Leiden University Prospectus.