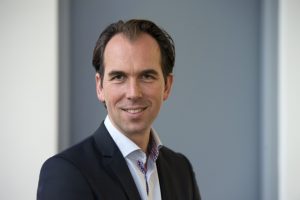 David van Bodegom is trained as a physician and historian, and works as one of the ageing scientists at Leyden Academy. He is also a lecturer at the department of Public Health and Primary Care at the Leiden University Medical Center (LUMC), and supervises several PhD students in the field of healthy ageing, longevity, cost of elderly healthcare, and the impact of work on health and happiness.
During his medical study, David became fascinated by the ageing process. After receiving his medical degree, he pursued his doctoral research on healthy ageing at the department of geriatric medicine at the LUMC. He travelled to Ghana to conduct a large cohort study of the effect of the environment on the ageing process. The Ghanese elderly live in remarkably good health – without diabetes and cardiovascular disease – as a direct consequence of an environment that requires a lot of exercise, a healthy diet, a strong social network, a good night's sleep, and little stress.
David has made it his mission to transfer his findings from Ghana to interventions in our modern environment. Although he is trained as a physician, he has left the doctor's office in the belief that the public environment is the key to promoting healthy ageing. Our environment must influence our daily lives and entice us to make subconsciously healthier choices.
David co-authored the bestseller A Guide to Growing Older (2015) with Professor Rudi Westendorp and wrote the Dutch novel Necessity Knows No Law (2012) based on his experiences in rural Ghana. In June 2018, his new book De-pilling will be released in The Netherlands. After completing his medical degree, David spent seven years as a volunteer at the Cross Station in Amsterdam where he treated people who could not find the necessary healthcare they needed.
Topics
Vitality and ageing, influence of the environment to ageing, self-organisation and peer-coaching, self-care, de-pilling, ageing from an international perspective
 International media highlights
Contact information
E-mail
LinkedIn
Twitter
Website