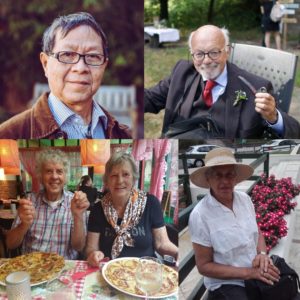 The COVID-19 pandemic has (had) a major impact on society as a whole. However, one group has been put in the foreground more than others, namely older adults. Older people are believed to have a higher risk of adverse health outcomes and mortality, and have been at the core of many (inter)national policies as a result. In the Netherlands, measures to limit the spread of the virus have similarly focused on protecting older adults. However, most of these measures and the implications thereof have not been discussed with older adults themselves. Neither have they been involved in policies and public debate to any large extent.
How do Dutch older adults view and cope with the COVID-19 crisis? To investigate this, we conducted in-depth interviews with older people in the Netherlands in March-April and October 2020 about the impact of the corona measures on their lives, their social contacts and vitality. In the first survey in the Spring of 2020, 59 seniors were interviewed, in which we aimed for as diverse a reflection as possible in terms of age and background. In the follow-up study in October 2020, at the start of the second corona wave in the Netherlands, 15 participants were interviewed again.
The findings of our qualitative research can be found in our report Impact of COVID-19 on Dutch older adults (January 2021).
In addition, the researchers wrote the blog article It takes two to tango for The Association for Anthropology and Gerontology, and the Life Course (AAGE) (August 2020). The results were also published in the article Coping of Older Adults in Times of Covid-19: Considerations of Temporality Among Dutch Older Adults in scientific journal Journals of Gerontology Series B: Social Sciences (January 2021), and the article Following the Voices of Older Adults During the COVID-19 Crisis: Perspectives from the Netherlands in the Bristol University Press publication Global Reflections on COVID-19 and Urban Inequalities Vol.1, Community and Society (July 2021).
For more information, please contact Jolanda Lindenberg.