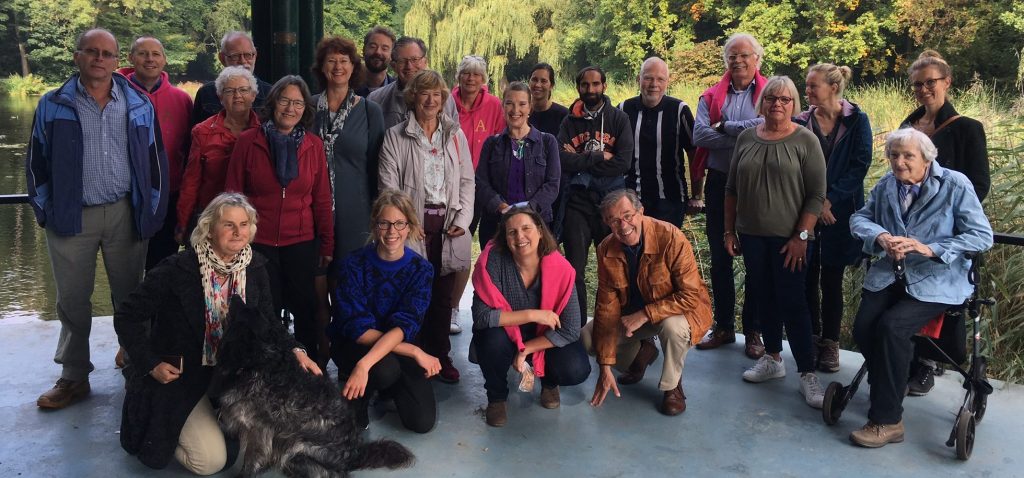 Several times a year the employees of Leyden Academy practice what they preach on healthy living by organising a 'Vitality walk'. Sometimes a walk is linked to a season or to a particular date, such as the annual international day of older persons on 1 October. On this day the United Nations ask attention for the independence, participation, care, self-fulfilment and dignity of older people around the world.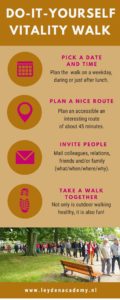 Due to the corona virus we had to cancel some walks. The first walk is planned on Tuesday 14 December, from 12.00-13.00 hrs. Everyone is invited to join this one hour walk in the vicinity of Leiden Central Station; from young to old and from working class to pensioners. Signing up is not necessary and participation is free. We look forward to welcoming you at 'Poortgebouw Zuid' in Leiden (room 0.15).
Furthermore, we encourage other people to follow our example and organise walks. Have a look at the do-it-yourself graphic. Do you want to receive more information on organising your own walks, or do you want to recieve our announcements (in Dutch) for the walks? Let us know.