The support of caregivers, both professionals and family members, is vital to the health, independence and well-being of older people around the globe. How can we help them in performing their important, challenging role? Startup EasyCare Academy develops courses, assessments and tools to support caregivers worldwide.
We are delighted to announce the collaboration between EasyCare Academy and Leyden Academy on Vitality and Ageing, the latter delivering expert consultancy. The first EasyCare Academy course, the Basis of Caregiving, will be available in January 2018. Additional courses for caregivers will be developed for both professionals in profit and non-profit organisations as well as for family members responding to the needs of older people.
Background of EasyCare Academy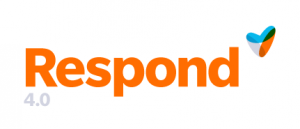 Based on 28 years' experience across more than 30 countries, EasyCare Academy is a social impact company focused on supporting personalized care for healthy ageing to enable people to live better as they live longer. EasyCare Academy's digital platform, validated by more than 90 scientific, peer-reviewed publications assesses biologic, social, psychological and environmental domains to determine – at an individual level – care plans matched to local resources. Respond 4.0, EasyCare Academy's standardized assessment is proven to enable the health, independence and well-being of older people while lowering the burden on healthcare budgets.
Learn more about what EasyCare Academy is about in this video: co-founder Ian Philps in an interview with Marieke van der Waal, director of Leyden Academy on Vitality and Ageing.
A long term collaboration
Both EasyCare Academy and Leyden Academy share the same mission, to improve the quality of life of older people, and have expressed the ambition for a long term collaboration. The following Leyden Academy staff members will deliver expertise, advise and consultancy in the first phase:
prof. dr. Joris Slaets, professor of geriatric medicine and director of Leyden Academy, regarding the quality of subject matter content;
Marie-Louise Kok, digital learning specialist, on digital learning guidelines and the development of a learning platform.
For more information on the programme, please visit the EasyCare Academy website. You can sign up here as well.