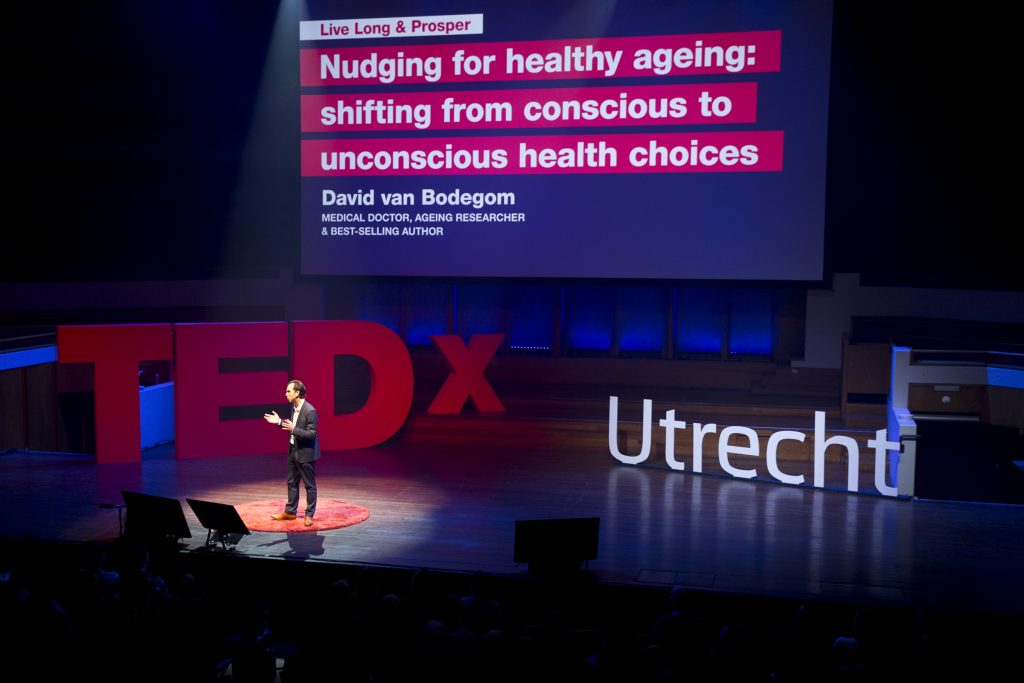 David van Bodegom was invited to speak at TEDxUtrecht, on Wednesday 27th of January. David is a medical doctor and historian, now working as an ageing researcher at Leyden Academy on Vitality and Ageing. David left a career in medical practice behind, as he believes he can best serve people's health in the public space. Together with professor Rudi Westendorp he wrote the Dutch bestseller 'A Guide for Growing Older' (2015), presenting a unique approach to living longer and staying healthy.
Many diseases of old age, such as cardiovascular disease and diabetes, seem inevitable but originate mostly from our lifestyles. For many years, we have been blaming individuals for these lifestyles, telling them it is their own fault. Well, it is not says David van Bodegom. The constant temptations in our environment seduce our ancient genes to make unhealthy choices. A radically different approach is needed: re-shaping environments where all people are nudged to automatically make healthier choices.
Click here to view David's TEDx Talk in Utrecht.